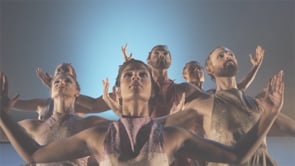 Seeta Patel reimagines this infamous ballet in the powerful classical Indian dance style, Bharatanatyam.
Igor Stravinsky's avant-garde score stunned Paris' audiences when it debuted in 1913 and has been hugely influence ever since.
Discover a transformative re-telling of this pagan folk story through intricate, rhythmic footwork, expressive prowess, geometric and dynamic movements, delivered by world class dancers.